Alex E. Cunny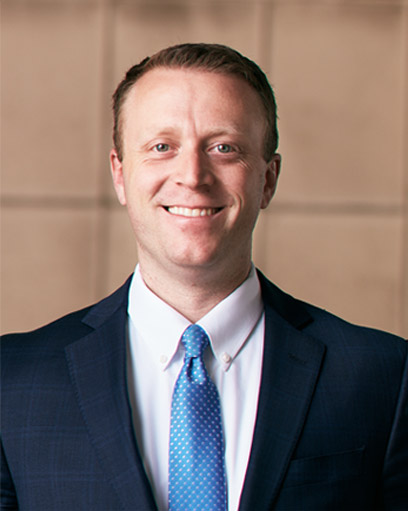 Practice Areas
Mr. Cunny exclusively litigates personal injury matters involving childhood sexual abuse, sexual abuse and harassment, and Civil rights has acted as a Marsy's Law representative for victims in criminal prosecutions, and he has been involved with advocacy for legislative change to ensure the rights of those victims of sexual abuse.
Education
California Polytechnic State University, B.A., San Luis Obispo, CA (2010)
Santa Clara University School of Law, J.D., Santa Clara, CA (2013)
Bar Admissions
State of California
Central District of California
Northern District of California
Western District of Michigan
Professional Biography
Since becoming an attorney in 2013, Mr. Cunny's practice has been focused upon litigating every aspect of childhood sexual abuse cases, from pre-litigation investigation through trial and appeal. Specifically, Mr. Cunny has litigated on behalf of victims in matters involving childhood sexual abuse cases, sexual harassment cases, school hazing, personal injury matters, and civil rights violations, at every phase of litigation including trial. Mr. Cunny has resolved numerous matters, through verdicts and pre-trial settlements, on behalf of hundreds of victims of sexual abuse and since 2013, has been integral in resolving matters for seven, eight, and even nine figures, against some of the largest universities, school districts, and entities in the nation. Mr. Cunny has litigated matters throughout Southern California, Northern California, and as far away as Michigan. Mr. Cunny has litigated against local school districts, charter schools, the Catholic Church, private boarding schools, national universities, National Governing Bodies, childcare institutions, and medical practices.
Mr. Cunny has obtained seven-figure jury verdicts in Los Angeles and San Diego counties in sexual abuse cases and has received recognition for obtaining amongst the highest jury verdicts in the state for sexual abuse and harassment matters in 2015 and 2017. In addition to litigating each aspect of these matters on behalf of victims, Mr. Cunny has participated in advocating for legislative reform on behalf of victims, has commentated on issues involving childhood sexual abuse with major media outlets, and has accumulated a wealth of knowledge specific to this very complicated area of law.
Personal Biography
Mr. Cunny was born and raised in Northern California and attended Cal Poly, San Luis Obispo after graduating high school. At Cal Poly, Mr. Cunny chaired the Relay for Life Events held on-campus, raising money for cancer research, education and prevention, a cause near and dear to his heart, as he is a cancer survivor himself. After Cal Poly, Mr. Cunny went directly to Santa Clara University, School of Law, where he was on the Santa Clara Law Review, and made the Dean's List. In 2013, he relocated to Orange County, where he began work as a law clerk at Manly, Stewart & Finaldi, passing the California Bar months later and becoming an attorney with the firm.